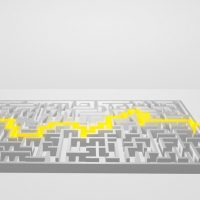 The annual performance review is an excruciating ritual that has been around for a really long time, but, in 2017, it's just not cool anymore.
It is a 20th century model that just doesn't work for the 21st century. Managers see them as time consuming and not always reflecting employees' real contributions. Employees, especially millennials, can find them demeaning and unfair.
But how can we provide the feedback that is essential to an employee's growth without a review? And how can management gather and organize information on employee performance to use in human resources decisions?