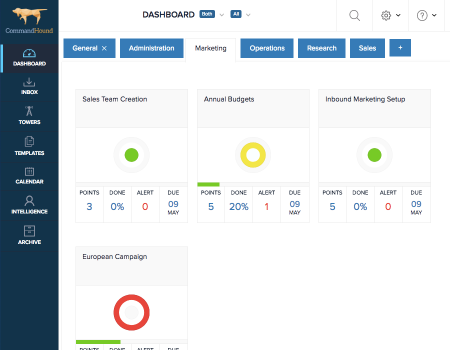 Shows the status of Control Towers at a glance.
Shows where attention is needed.
Allows drill-down for further investigation.
Shows currently due Control Points by team member.
Shows escalated Control Points from somebody else that need immediate attention.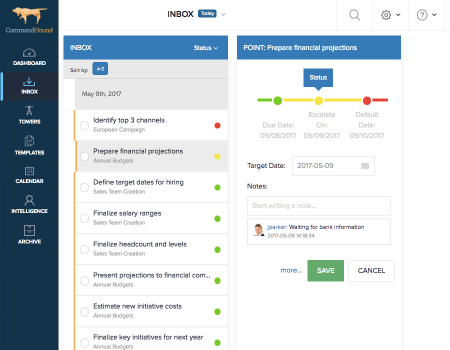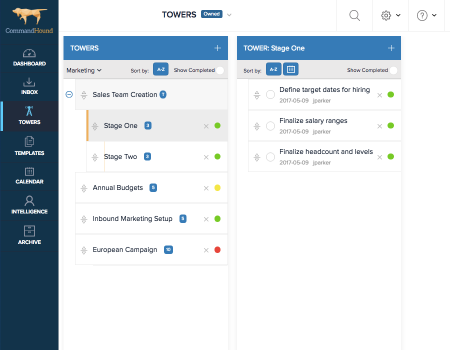 Show logical groupings of Control Points.
Represent critical processes, events, goals, or simply a general list of action items.
Allow Control Towers to be reused.
Create repeatable sets of Control Points for processes that repeat regularly.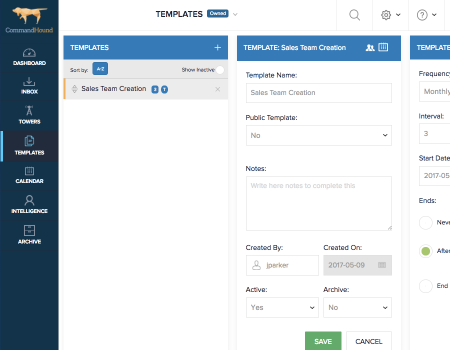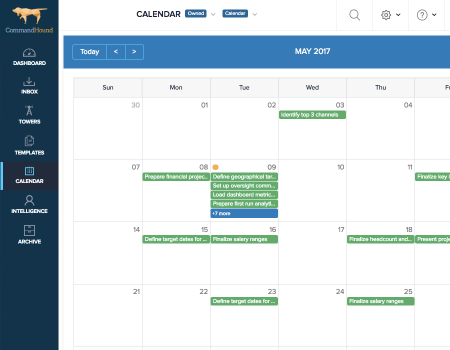 Shows when Control Points are due a month at a glance.
Shows information in a calendar or time bar chart.
Shows overall accountability by team member or team.
Shows Control Tower completion performance.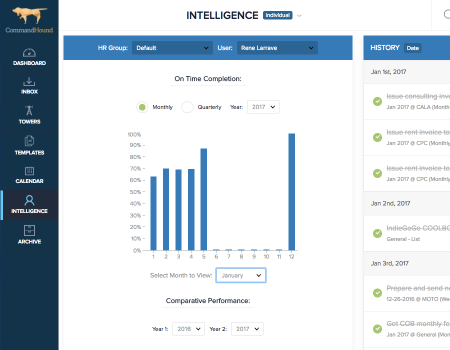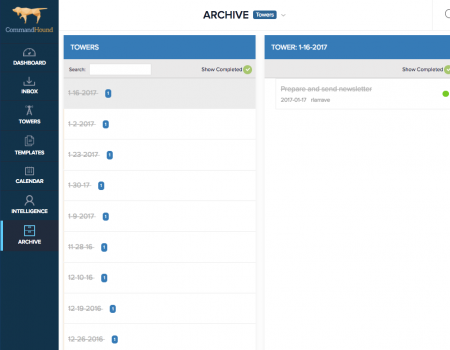 Contains historical information for compliance, audit trail, and intelligence.
Maintains day-to-day activities clear from non-current information.
Show critical activities or milestones that need to be tightly managed.
Drive reminders, due dates, escalation paths and tracking to make sure things get done.