How Do Successful PMOs Handle Project Scope Creep Head On?
Expanding the scope of a project is not a bad thing when properly managed. in fact, changing requirements, constraints, needs, context, or priorities in a project is more norm than rarity.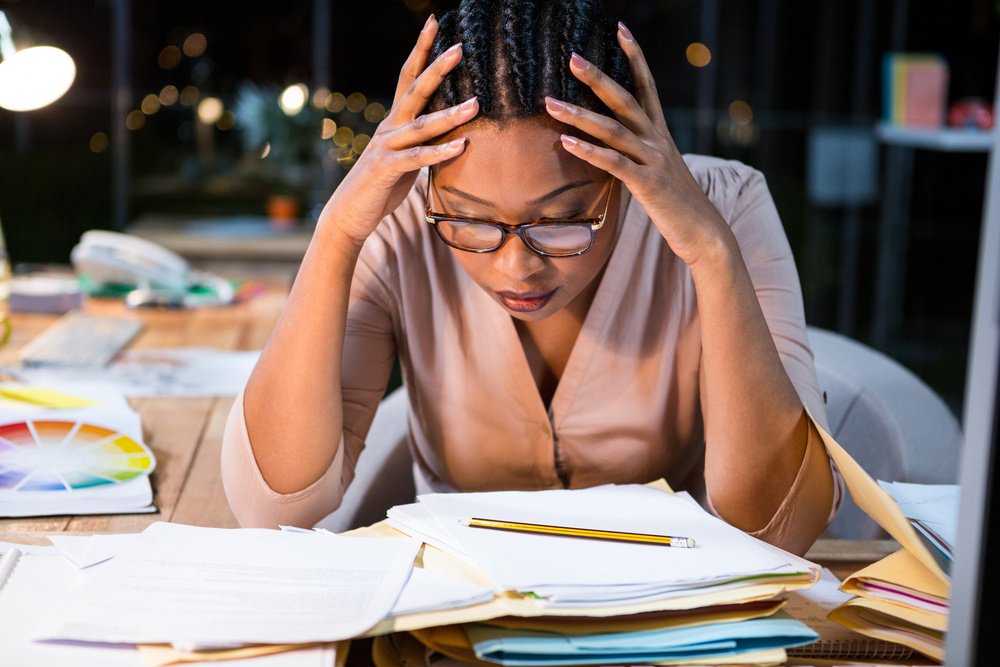 Scope Creep Drives Missed Deadlines, Increased Costs, and Unknown Risks
But a problem arises when change creeps into a project unnoticed. When project sponsors, project managers and team members realize that they are working on a bigger and more ambitious project than originally planned, and that they have begun to miss deadlines consistently and to exceed budgets, it's probably too late.
Change Control
Change is good. Change means that adaptations have been made to deliver a better result. Change, when properly managed, is your best friend.
A recent survey conducted by the Project Management Institute discovered that in 2016, 45% of project managers experienced scope creep. Scope creep is scope that has inched into the project without the appropriate change control processes that assess cost, time, and risk impacts.
With the complexities of Agile project management used today, it is imperative that every PMO identify, evaluate, and integrate or reject scope changes on a daily basis.
The Problem – "Agile" Everything
There's no 'one-size-fits-all' strategy to managing scope creep. Every project is different. Your PMO may have strategies for planning, reporting, and documentation, but clients and users can be unpredictable.
Agile development and agile methodologies are being incorporated at all levels and in all areas of business. Traditional project management strategies are challenged when its okay to "make things up on the fly" without concrete planning, defined deadlines, or set budgets.
Time to Tighten Things Up
Across the spectrum of possible strategies we have seen to manage change, from not accepting any changes to letting everything in without vetting, the following are 3 of the best strategies to manage scope creep:
1. Timeline A/B Analysis
With the many project management tools available today, it's never been easier to optimize and make changes to project workflow, critical paths, and Gantt charts.
When the project sponsor or the client proposes changes to project details, work out a few feasible solutions of how to best accommodate the requested change. Pay special attention to highlighting the impact on the timeline assuming all resources remain the same.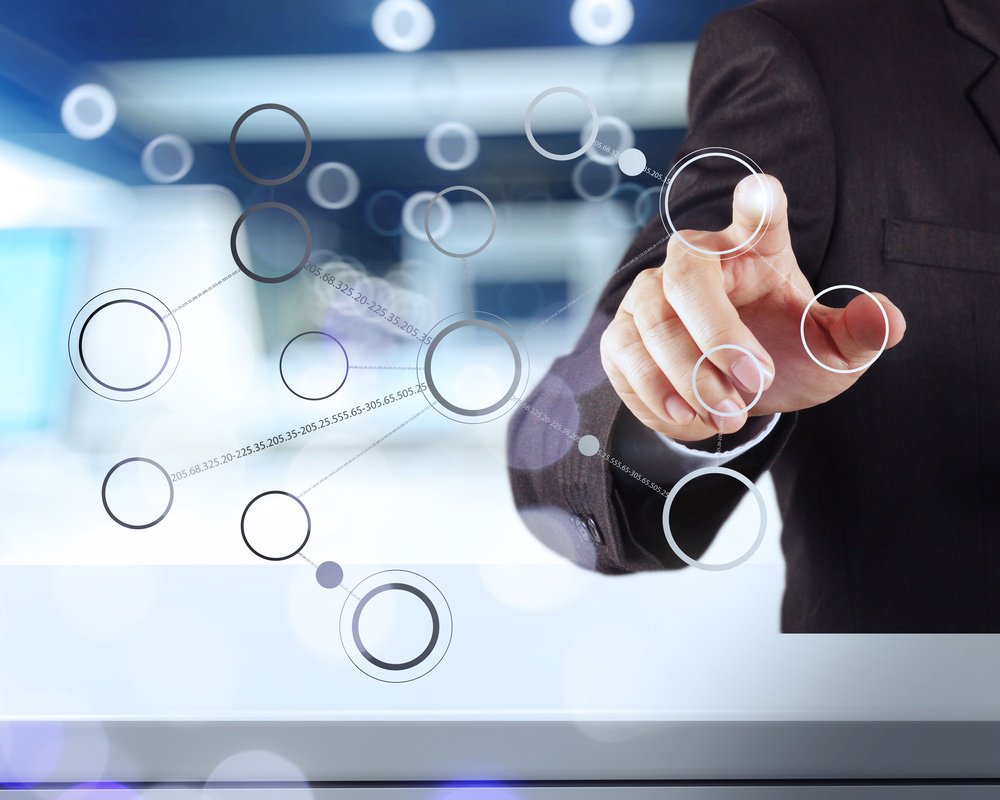 Understanding task inter dependencies will help create a few alternative timelines
Comparing changes from the initial Gantt chart to a revised one with the changes will allow the project sponsor to clearly understand the impact on deadlines.
2. Opportunity Cost
While additional features or tasks may seem like they add value and/or are critical to the project sponsor, it is critical to analyze the impact of the requested changes before it is accepted and incorporated into the project.
Any changes — such as additional resources required, the process of securing those resources, the impact on delivery dates, and additional risks — need to be evaluated against the expected benefits.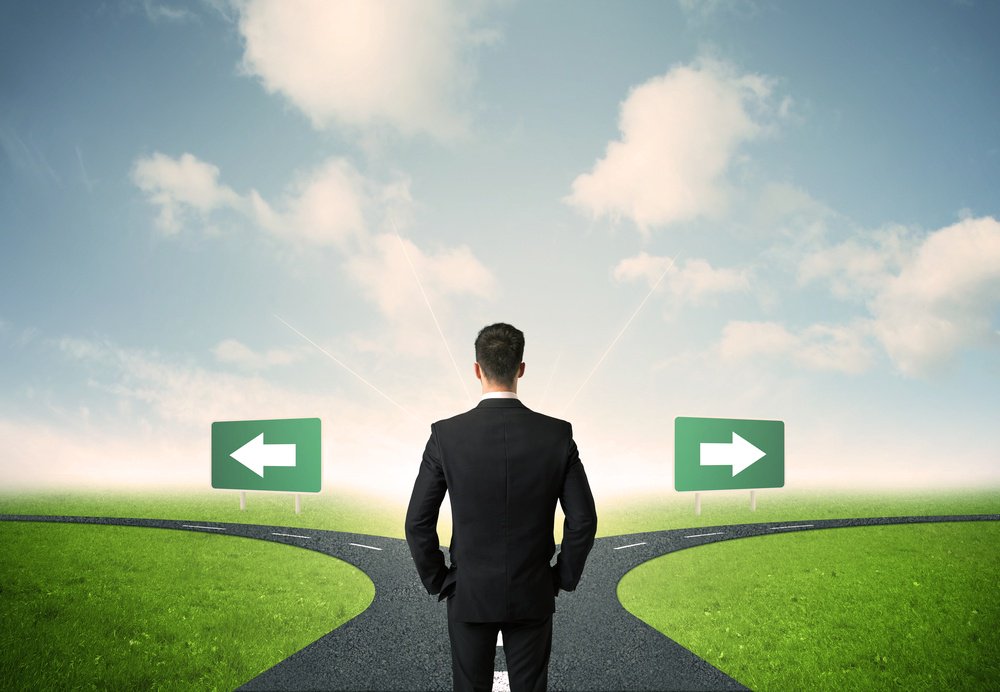 Are the delay, additional costs, and risks worth the change?
Helping the project sponsor understand the business case for the proposed change is critical for any PMO. The PMO should help drive the analysis of where the highest ROI is.
3. Accountability
While many PMOs will bend over backwards to ensure the project owner is happy, holding a project owner accountable for their own scope and requirements is critical to ensure success.
It is clear that accountability in the workplace drives business performance. The main driver for a successful PMO is the development of a culture of accountability. Ideally, this culture is initiated from the very beginning of a project so that all stakeholders feel accountable. The accountability of the project owner or sponsor should not be overlooked.
Learn more by downloading our Ultimate Guide to Accountability in the Workplace here: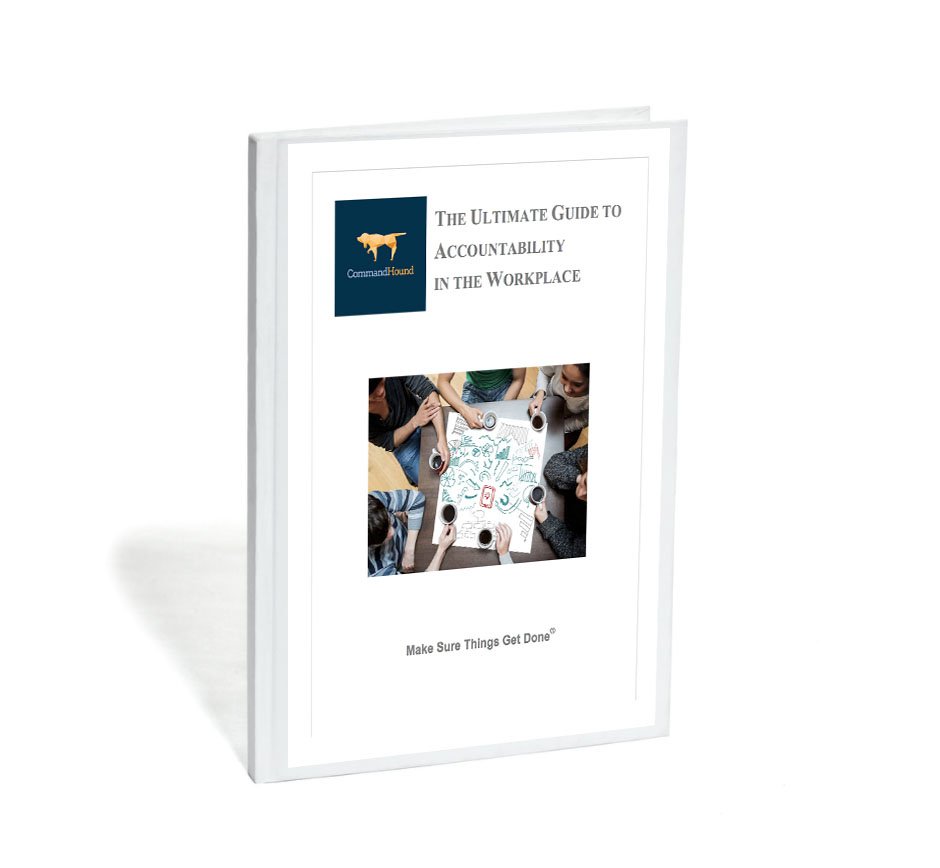 A culture of accountability will help all project participants to get behind the idea of executing a project on time and within budget, while maximizing ROI through properly vetted and evaluated change requests.
Scope creep is not an option in such an environment.
CommandHound
CommandHound is a platform that was built from the ground up to institutionalize accountability in an organization and to drive business performance. CommandHound makes sure things get done and that nothing falls through the cracks. It instills a sense of personal responsibility at all levels of a project.
By defining and tracking expectations, actual performance, escalation paths, and reporting at the individual level, accountability will take hold.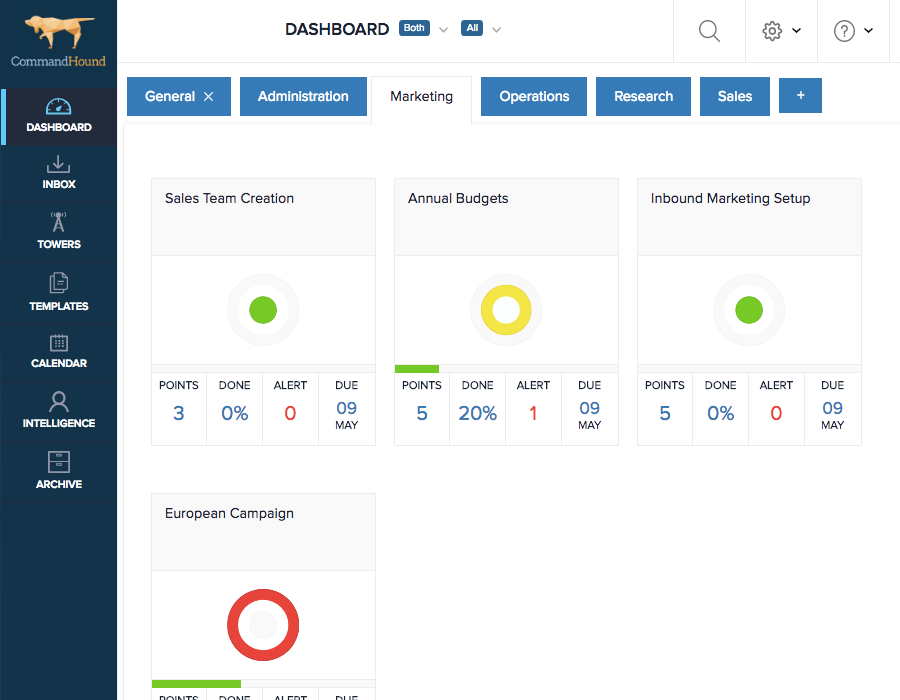 CommandHound highlights project delays and issues as they occur
Would you like to learn more?