Velocity Retail Uses Accountability in the Workplace to Fast Track Growth
The Velocity Retail Group is a full service retail commercial real estate company providing complete retail solutions in tenant and landlord representation, build and buy-to-suit, and investment advisory services. Velocity Retail is using the power of accountability to make sure things get done.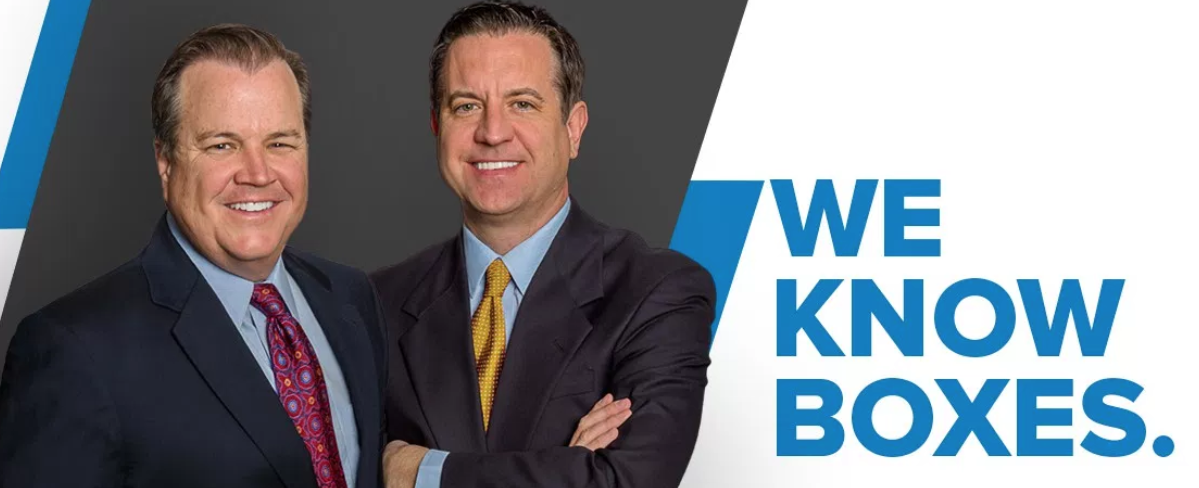 Dave Cheatham and Darren Pitts at the Velocity Retail Group Use Accountability to Efficiently Drive Growth
Velocity Retail has had to expand its portfolio of services to better manage the needs of their expanding roster of large, multi-location clients.
Experiencing Growth
In addition to offering the traditional one-off real estate brokerage services, Velocity has had to develop a number of other critical areas, such as a corporate services group to manage the steady flow of real estate transaction needs for these large clients, a real estate development group to meet their build-to-suit and buy-to-suit needs, as well a way to effectively deal with diverse development opportunities.
Strategic and Operational Foundation
Developing a strong strategic and operational foundation became a priority for Velocity Retail as the business began to repidly scale up. Some areas that became part of the business' new foundation are:
Strategy and vision
Governance and organization structures
People and compensation strategies
Expectations and responsibilities
Policies and procedures
Once all these critical areas were defined, communicated, and rolled out, an initiative to drive the missing piece, a culture of accountability, was launched. The core objective of this accountability effort was to create a culture where everybody did what they said they were going to do.
Accountability To Drive Performance
Velocity selected CommandHound, a software platform designed to develop and drive accountability in the workplace, to assist with this very important culture change. CommandHound proved to be the right choice as it was designed from the ground up to make sure things get done.
The ultimate objective of any CommandHound implementation is to release management from spending too much time on operational details so they can focus on more strategic endeavors like servicing and getting new clients.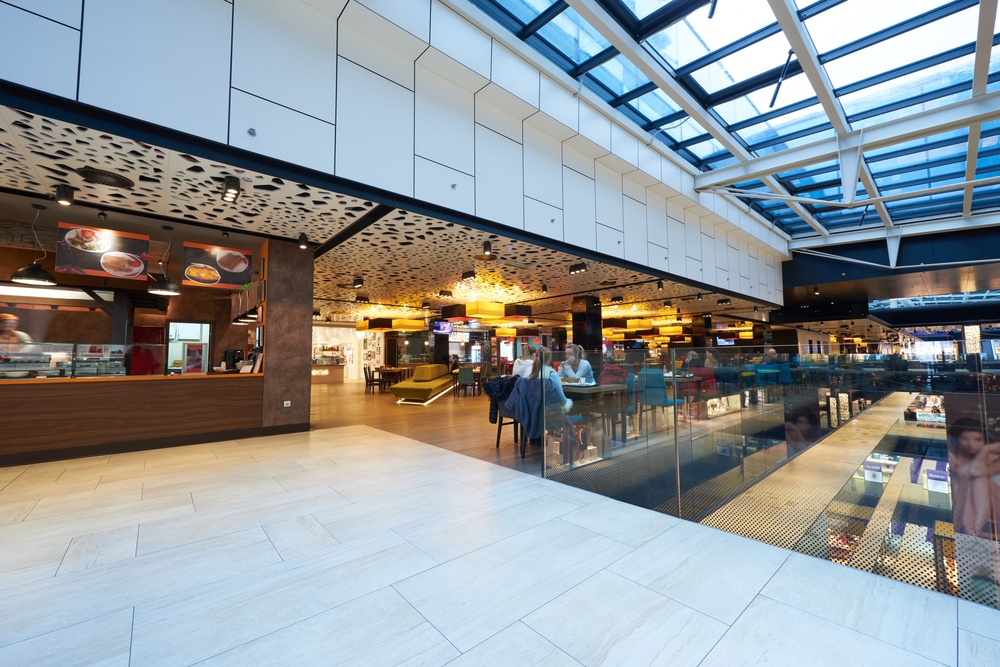 A Culture of Accountability Helps Velocity Retail's Management Spend More Time on Strategic Endeavors
Techonology Support
Velocity Retail started its CommandHound deployment with the definition and loading of "key anchor points" by area into the tool as follows:
Define a list of anchor points by area/executive including frequency and expected outcome
Define a single, event-driven or recurring Control Tower for each area/executive to house the identified anchor points
Define access control lists to communicate progress by Tower to the appropriate parties
Define Control Points in each of those Towers for each anchor point
Define due, escalation and default dates and responsibilities for each anchor point as well as notifications and reminder alerts
Define detail notes for each anchor point as needed
Allow CommandHound to take over to make sure anchor points get done, on time, as expected, every time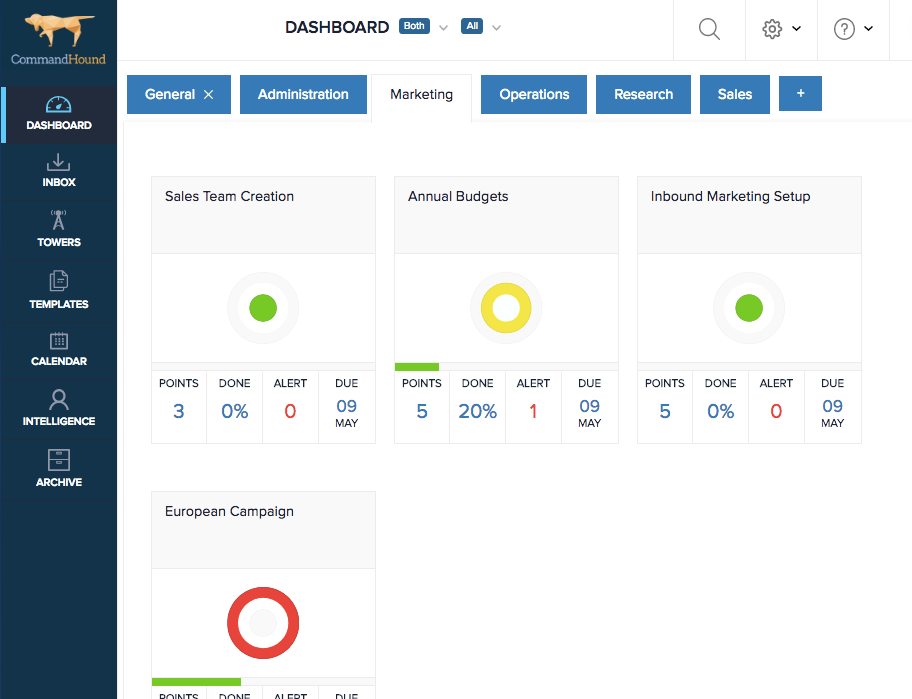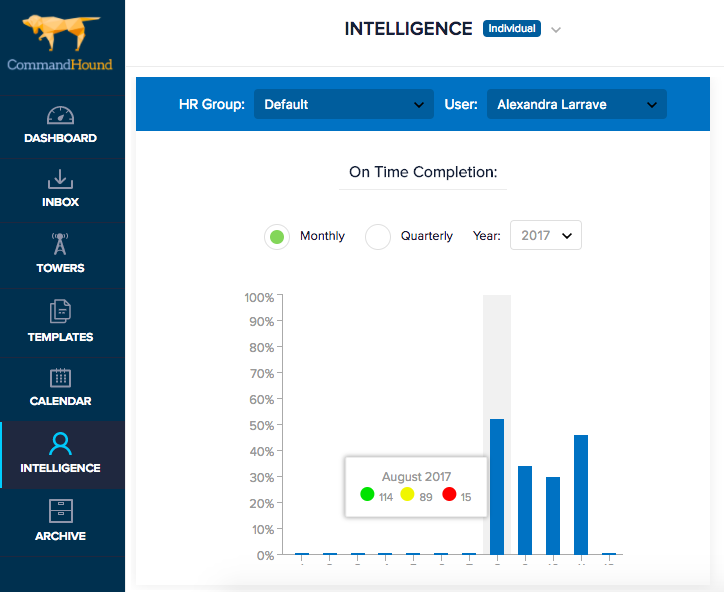 CommandHound Make Sure Things Get DOne By Driving Accountability
The capping of Velocity Retail's foundation building efforts with a strong accountability component has allowed the company to drive change across the board effectively.
Results
Velocity Retail has defined and is now deploying a solid and resilient strategic and operational foundation to allow them to grow significantly without interruption. The culture of accountability that Velocity Retail is creating will allow them to achieve their goals in the most efficient manner.
Would you like to learn more about how CommandHound can help you achieve this level of change and improvement in your business?