The Secret to Effective Employee Onboarding
As an HR professional, you know that successful employee onboarding is an essential part of any business strategy. It can improve retention rates and time-to-productivity for the organization.
It can make the difference between a happy and committed employee and one who feels no investment in the success of the business.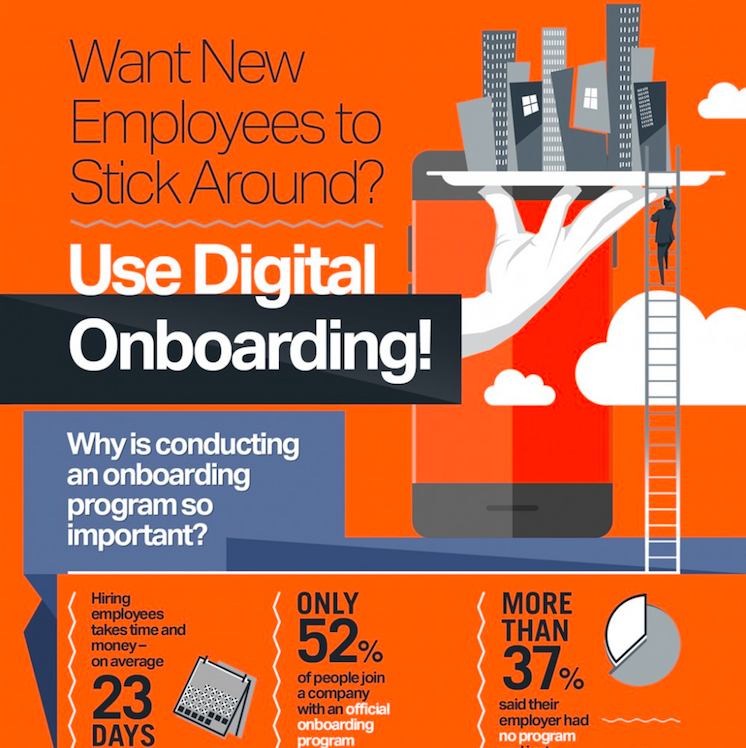 The Four C's
According to the Onboarding New Employees: Maximizing Success guide published by the Society for Human Resource Management (SHRM) Foundation, the best approach includes the Four C's.
Compliance: This provides the most basic level of orientation. New hires fill out paperwork and provide documentation. They are educated about benefits, policies, rules and regulations.
Clarification: This provides the employee with a clear understanding of the new job, what is expected of him or her, and what to expect in performance reviews.
Culture: This refers to giving employees a feel for the organizational norms, both formal and informal.
Connection:

This refers to providing the new employee with the tools to create interpersonal relationships, a

nd how to link into information networks within the business.
Time and Talent
The Four C's can't be accomplished in a one or two day orientation session in the HR department. Successful integration should involve stakeholders from all levels and areas of the organization:
Those involved in hiring, training, and HR
Executives, managers and mentors
It could take from several weeks to months, depending on the size and complexity of your organization.
How to Manage the Onboarding Team
You may own the onboarding process, but it is essential that you know and understand all of the players who control various steps in that process:
Plan an approach that works for your business. A good, detailed plan with specific task assignments, checklists, and timelines will leave little room for omissions and mistakes.
Communicate to the new hire and to the stakeholders what their responsibilities are in the process.
Manage the stakeholders through accountability to ensure that they perform their part of the process within your timeframe.
Track each new-hire as he progresses through and completes the process.
An accountability tool like CommandHound, which has been designed with accountability in mind to facilitate the management of complex processes involving multiple stakeholders, is a game changer when it comes to managing your onboarding process.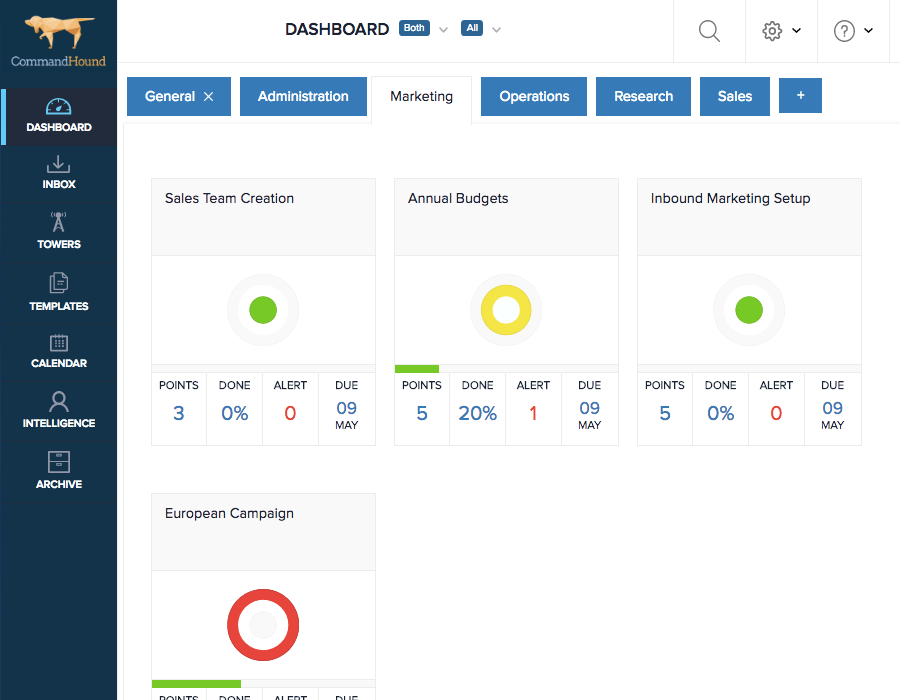 CommandHound's Dashboard shows what part of the onboarding process needs attention

The CommandHound platform ensures that each stakeholder knows their specific responsibilities and due dates. It stays on top of team members with ongoing reminders and communicates status and progress.
And, more importantly, it keeps a record of ontime performance for all the participants in the onboarding process to drive accountability.