Download a Simple 4-Step Guide to Drive Accountability in the Workplace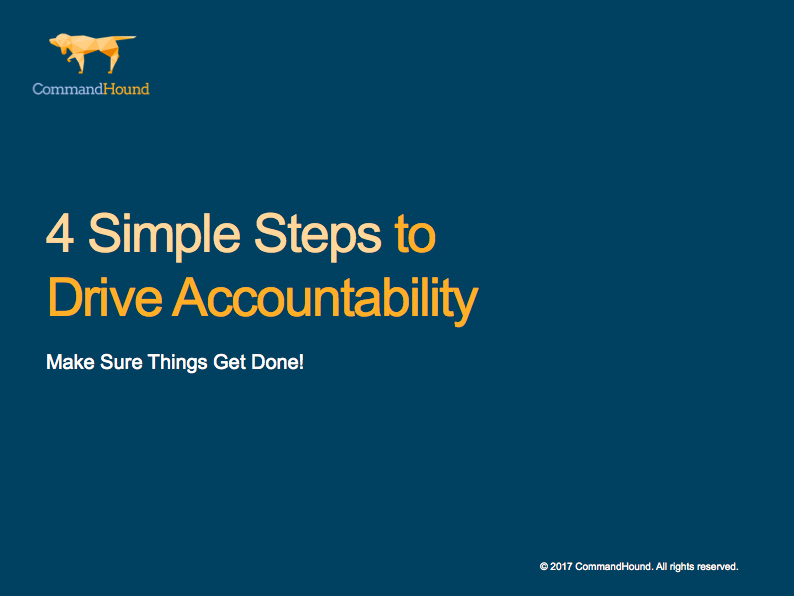 Have you come to terms with the fact that accountability is the missing element to drive your team to excellence?

Succinct Guide
Would you like to skip the long theoretical papers on change management, culture development, organizational design and just focus on the key steps to drive accountability in your business?
Tools
Have you wondered if there is any tool that makes the transition to a high performance organization with a strong sense of accountability easier?
Take Action
If you answered Yes to any of the statements above, then you owe it to yourself to download this quick 4-step guide to making accountability in your organization a reality.
It is succinct, with valuable and immediate takeaways.