8 Tips to Get Your ISO-27001 Certification Done
We dived deep into how companies set up Information Security Management Systems (ISMS) and found 8 key trends that lead to a successful ISO-27001 certification.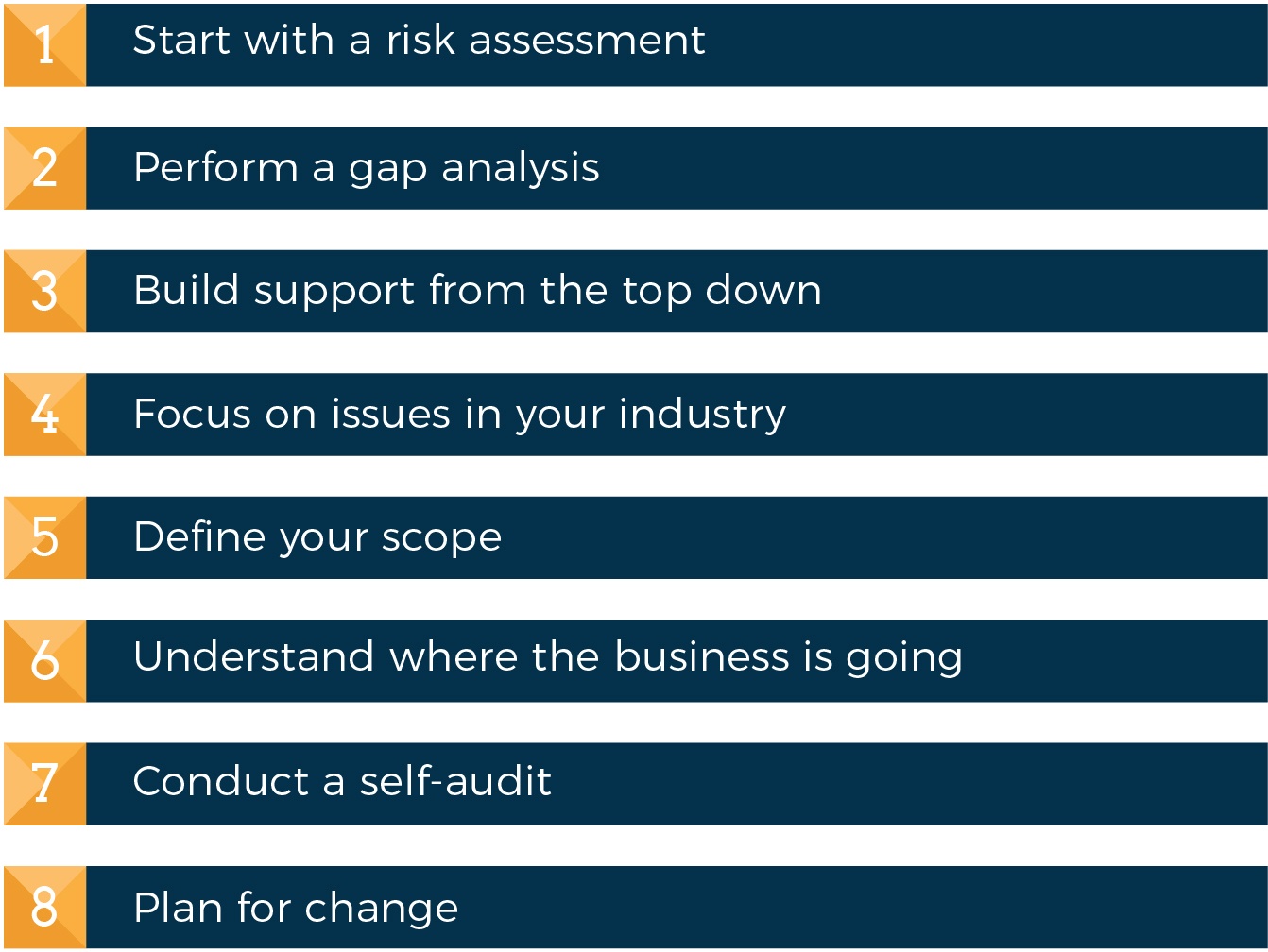 These 8 steps provide a simple framework that focuses on getting things done. If your aim is to get an ISO-27001 certification, these steps will efficiently get you there.
Tell Me More
1) Start with a risk assessment
This is an ISO-27001 requirement before you can create new security controls. A risk assessment will show where your critical security gaps and potential threats are, so you can focus on establishing measures to mitigate those threats.
This assessment helps define the scope of your ISMS, so you only invest time and money into areas with the highest risk exposure.
2) Perform a gap analysis
Chances are you already have some security management system in place. To minimize the set-up time, it's best to build upon your current security management infrastructure and to use gap analysis to compare your current system to best practices.
Gap analysis is required when writing the Statement of Applicability for your ISO-27001, but it also will help you see where investments are required to ensure that you fulfill all requirements for certification.
3) Build support from the top down
Building a successful security system requires much time, effort and collaboration between teams. So it's best to get support from your organization's top management first. This will ensure that all stakeholders understand the importance of information security as well as their role in identifying fraudulent activity and the mitigation of risk.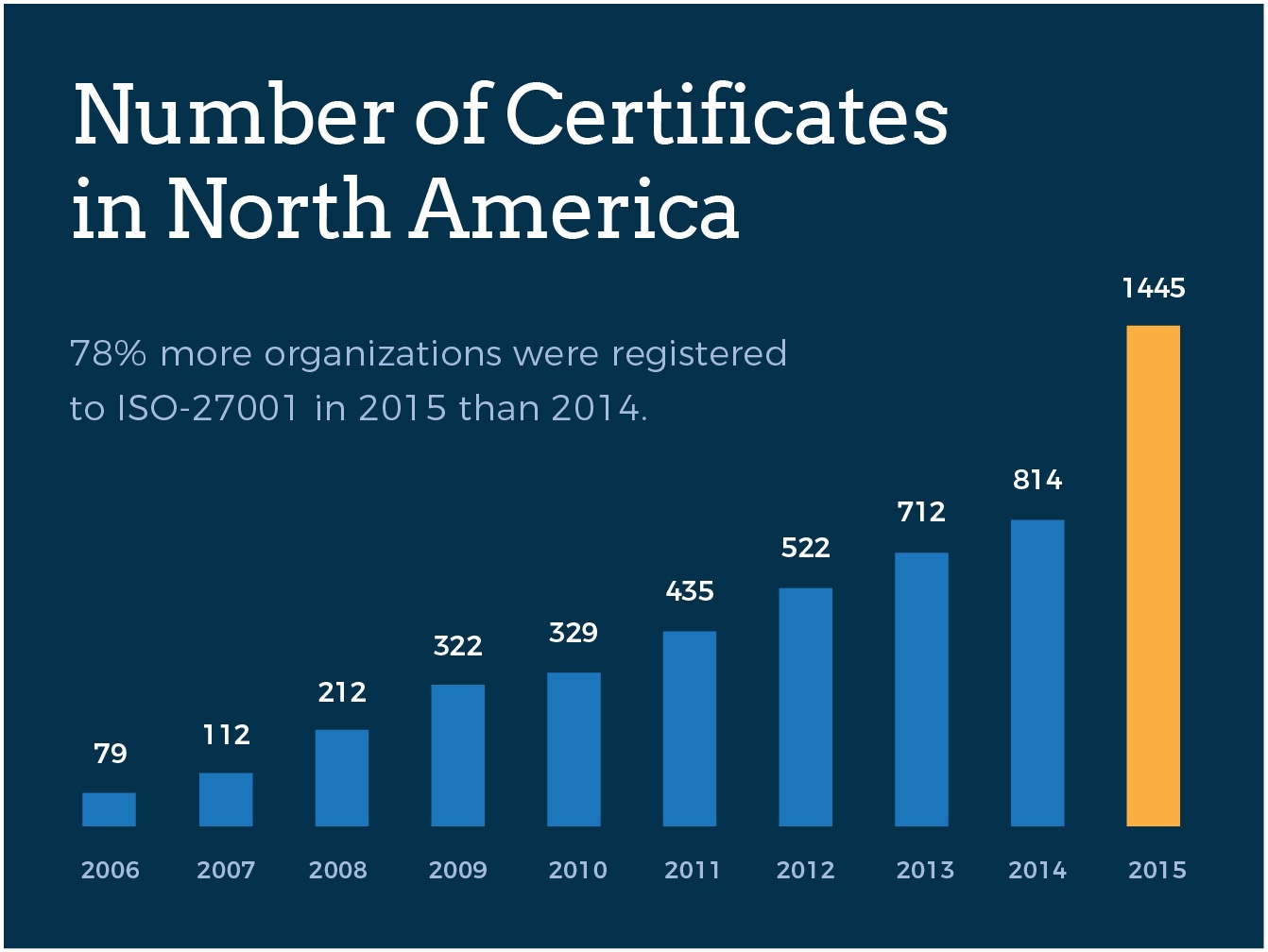 Formal information security setups are quickly becoming a norm. Looking for a guide to teach you how to lead an ISO-27001 implementation? IT Governance USA offers an online course.
4) Focus on your industry
Research the security risks to which your industry is most susceptible and make sure your system has strong policies to mitigate those threats.
Once a security breach is found in a specific area of your industry, auditors will be more likely to inspect these areas of your organization.
5) Define your scope
Your ISMS can be as big as you would like. It could cover one complex part of the organization with the highest risk exposure, or it could cover the whole organization.
What's important is that your scope is accurately defined and that your security management system meets all ISO-27001 requirements for that scope.
6) Understand where the business is going
To create a successful ISMS, you need to understand where management plans to take your organization in the future, and to identify what security risks may be associated with those objectives.
7) Conduct a self-audit
A trial run not only will identify remaining gaps in your security, but also will ensure you meet all ISO-27001 requirements for your certification. While this can be conducted by your internal audit team, sometimes it's best to employ an external organization to ensure no gaps are overlooked.
8) Plan for change
As your organization changes, so should your security processes and control measures. The key to success is to continually adapt your system to minimize exposure to changing risks.
Attention to detail and communication between departments are crucial to an organization when implementing a successful ISO-27001 certified ISMS. CommandHound has been designed to make sure no requirements are overlooked when implementing your new security infrastructure.
CommandHound ensures that things get done by leveraging accountability to ensure that your company sails smoothly through the audit process and your ISO-27001 certification every time.
Want to learn more about the power of accountability?