Do You Need Help?
Find a tool that has been designed from the ground up to manage employees by communicating concrete expectations and enforcing clear accountability to make sure things get done.
A tool like CommandHound ensures that each stakeholder is accountable for his specific tasks by keeping individual scorecards of on time completion.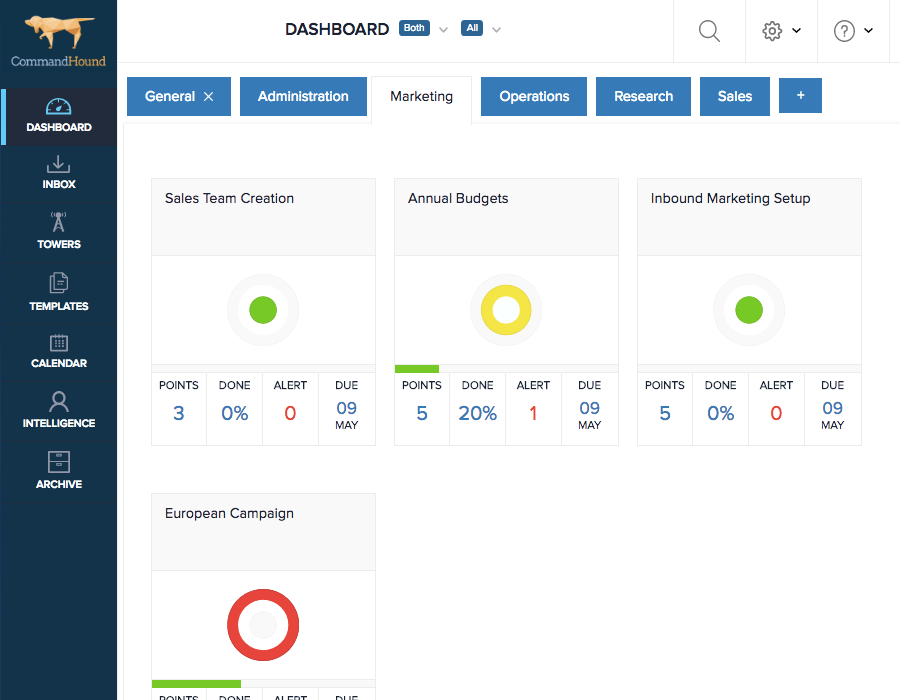 CommandHound's Dashboard highlights implementation areas needing attention
These scorecards can in turn be used to facilitate feedback and mentoring. CommandHound frees the manager or project leader from micromanagement and allows him or her to better mentor Millennials on what is important to them – making sure things get done.