Implement a Case Management System to Avoid Legal Malpractice
Why is case and docket management so difficult for lawyers? Isn't that what they teach in law school? Well… no. The skills that it takes to be a good lawyer are not necessarily management skills, and most lawyers have no managerial experience when they start practicing law.
Want to learn more about how accountability is central to running an effective law practice? Download our Lawyer's Ultimate Guide to Accountability:




An efficient and well managed docket workflow is essential for the health of a law practice, and, more importantly, it mitigates the risk of malpractice claims.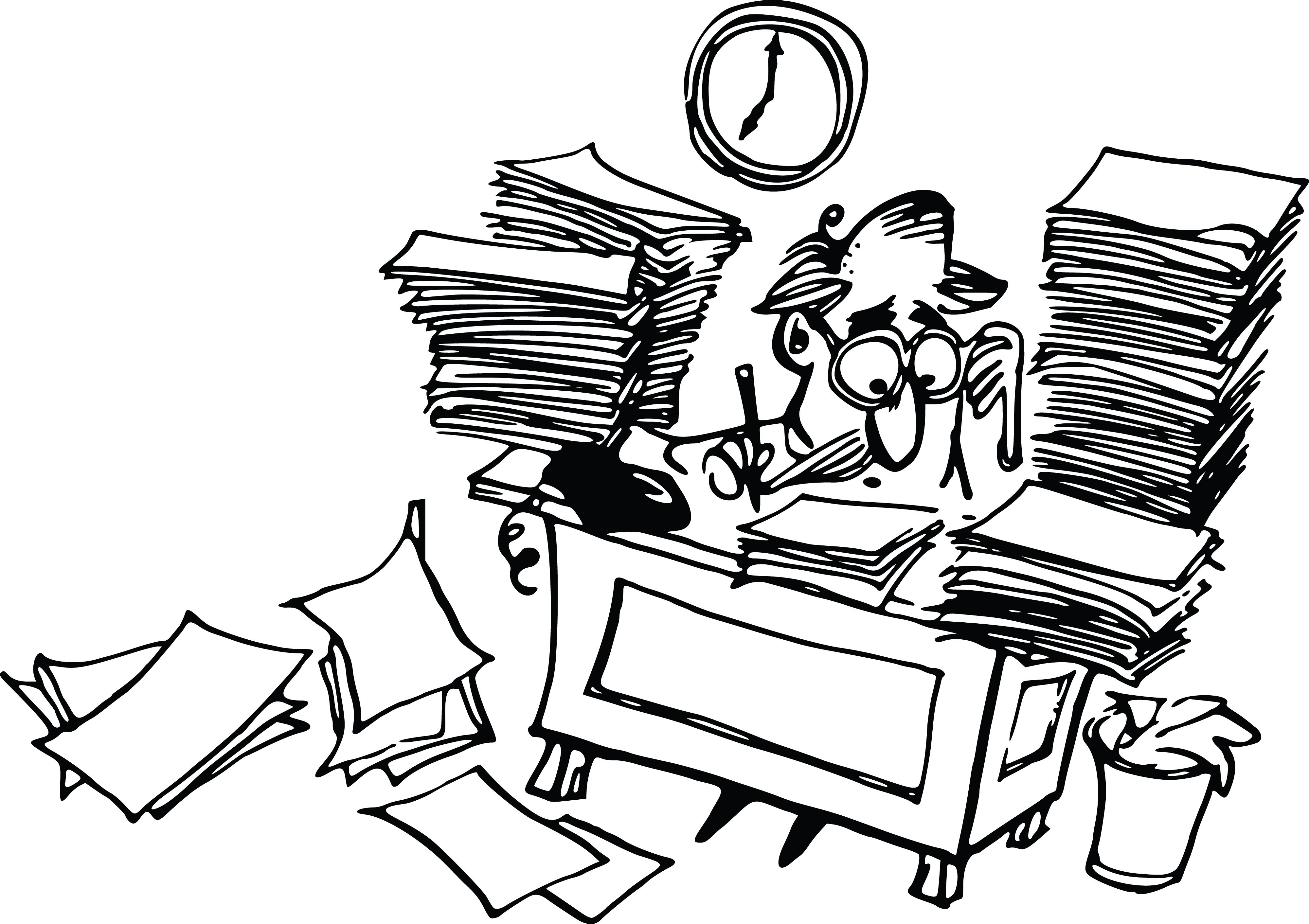 Missed deadlines can drive legal malpractice through the roof
Missed Deadlines
The American Bar Association has identified the Top Ten Malpractice Traps, and at the top of the list is missed deadlines.
Studies of legal malpractice claims have found that failure to calendar a known deadline, failure to react to a calendared deadline, and procrastination in performance make up a substantial percentage of causes for filing those claims.
This becomes especially relevant in firms with more than one lawyer since, if one lawyer misses a deadline, the entire firm is liable and other lawyers in the firm are often personally liable.

Invest in a Case Management System
The proper use of a well designed Calendar and Tickler system will add discipline to the legal team, assist in case and time management, and ensure that deadlines are not missed. Here are some guidelines for choosing and implementing a system: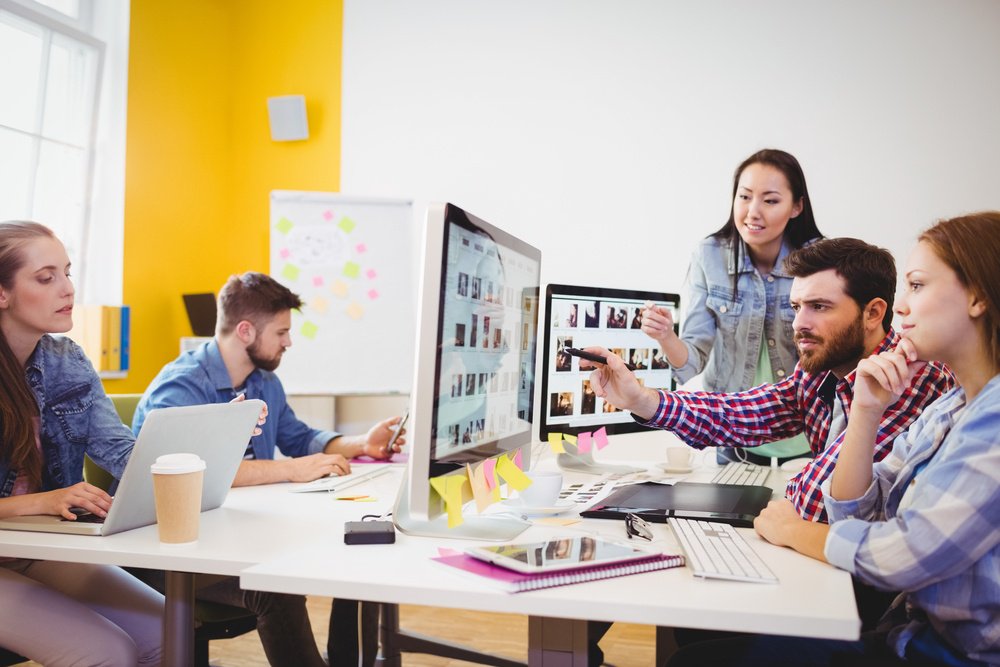 Team participation is crucial with the implementation of a case management system
The Entire Team must Participate
Whether a practice has one attorney or 400, all stakeholders' calendars and deadlines should be part of one system. If an attorney or a paralegal is unable to meet a deadline because of illness, errors, or procrastination, the entire firm could be vulnerable to a malpractice claim. A good system should specify who is responsible for meeting each deadline and when. This should include those responsible for any research or deliverables pertinent to deadlines.

Reminders, Reminders, Reminders
Tickler systems that remind attorneys and staff of upcoming deadlines have been used since the 1800s. Technology has improved on the folders, note cards and sticky notes that were used in the past. A good system should send reminder notices at prespecified times to ensure that enough time is allotted to complete the necessary work before a deadline.
The system should produce daily, weekly or monthly activities calendars for attorneys, paralegals and other staff.

Many Tasks are Recurring
An efficient calendar system should make it easy to include recurring events and events months or years in the future. Statues of limitation can expire years in the future, and they must be calendared in advance.

Accountability is the Key
The fact that a deadline is on the calendar won't suffice if there is not a system to follow-up and ensure that work was completed. Each participant must be able to mark as "done" the tasks for which he or she is responsible and be held accountable for making the deadline.
There should also be a means to escalate the task to another member of the legal team if the person originally assigned to the work fails to perform the duty.

Accountability Enabled
CommandHound is a tool which has been designed from the ground up to drive accountability and to make sure things get done. CommandHound ensures that each member of your legal team is accountable for their specific tasks and deadlines by keeping individual scorecards of on time completion. These scorecards can, in turn, be used at performance review time.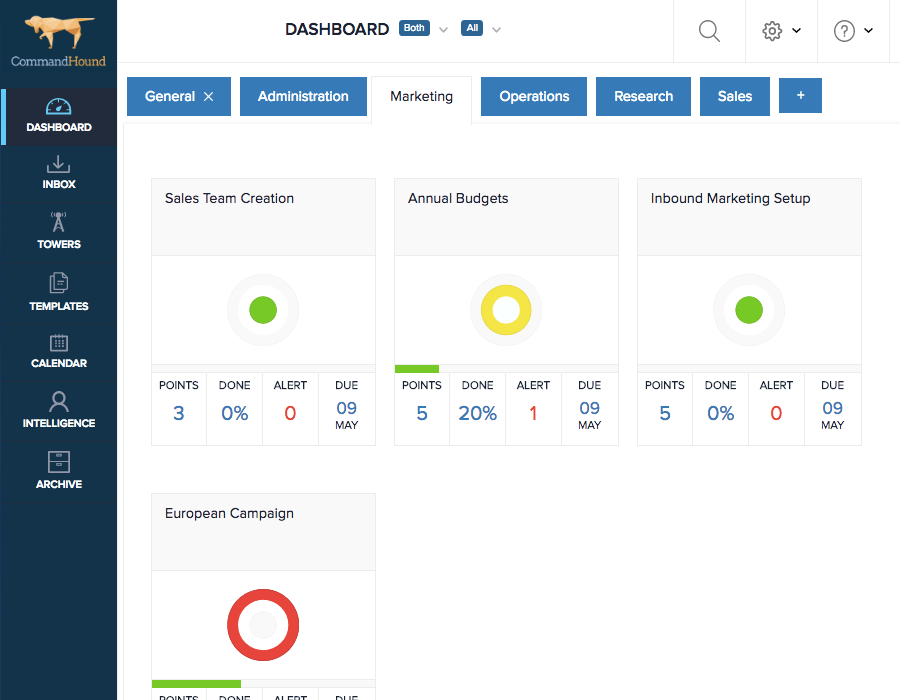 CommandHound's Dashboard highlights implementation areas needing attention
The CommandHound platform can ensure smooth case management and docket control by:
Staying on top of things with ongoing reminders
Driving a sense of urgency through relentless escalation processes
Communicating progress status
Keeping score of on time performance by team member
Don't let a people problem expose you to malpractice risk. With a heightened sense of accountability, you can maintain control of your practice and mitigate the risk associated with such a complex effort.