Solve the Top Challenge Of Implementing COBIT 5
What are the biggest challenges faced by companies when implementing the COBIT 5 framework into their organization? We gathered information from multiple sources to find the top three.

Breadth: Too many areas to cover – creating complexity and straining resources
Integration: Too difficult to map COBIT 5 to other IT and/or regulatory initiatives
People: Too many stakeholders involved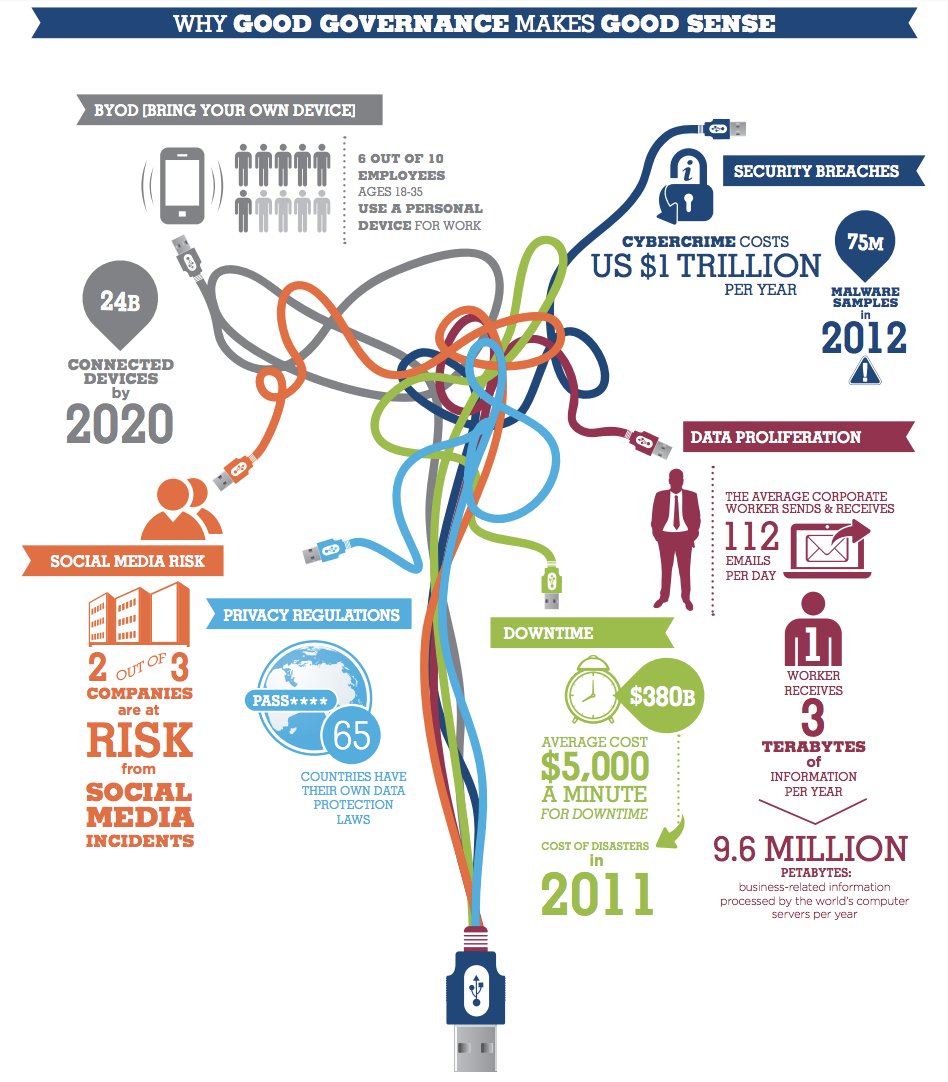 COBIT 5 focuses on key areas to deliver a strong business case
The Top Challenge — People
Here we will explore what we found to be the biggest challenge to implementing the COBIT 5 framework — the fact that there are many stakeholders involved with many different priorities.
The COBIT 5 framework requires participation and input from many areas of an organization — senior management, the board of directors, the IT security team, Human Resources, and others.
More often than not, there is a conflict in the alignment of goals between the various participants during implementation.
The Root Cause
The various areas of an organization view risk mitigation differently. Some stakeholders will view it as critical, where others will see further risk mitigation as an excessive use of resources. Thus, there are varying levels of commitment to the implementation.
Different levels of commitment will lead to different allocation of resources and priorities. You will see conflict in communications, missed deadlines, poor quality of deliverables, and overall poor execution.
The requirements of the COBIT 5 framework are very specific. Coordination and management of all stakeholders is essential.
The Best Approach
The management of any complex project such as the implementation of the COBIT 5 framework should begin with executive sponsorship, an active communication strategy, and a measurable plan. Then the plan must be executed by team members who are held accountable for the success of their part of the puzzle.
But, how do you create a strong sense of accountability to drive the execution? How do you monitor, enforce and, incentivize people across different organizational areas to get things done?
CommandHound is a tool which has been designed from the ground up to leverage accountability to make sure things get done. CommandHound ensures that each stakeholder is accountable for their specific processes and tasks by keeping individual scorecards of on time completion. These scorecards can in turn be used at performance review time.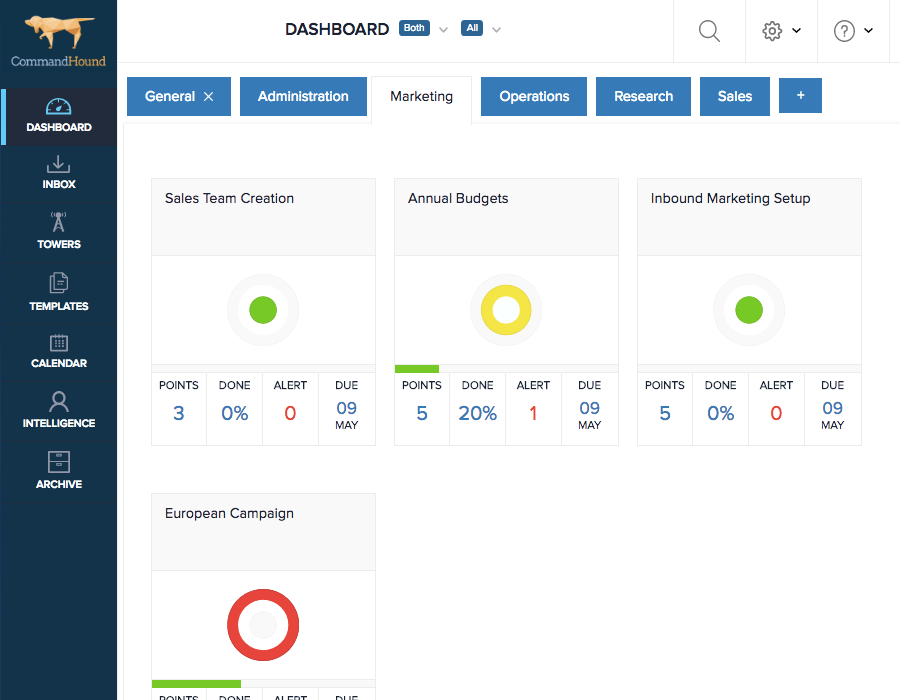 CommandHound's Dashboard highlights implementation areas needing attention
The CommandHound platform can ensure a timely execution of your COBIT 5 implementation by:
Staying on top of things with ongoing reminders
Driving a sense of urgency through relentless escalation processes
Communicating progress status
Keeping score of on time performance by individual
Don't let a people problem derail your COBIT 5 implementation. With a heightened sense of accountability, you can have a timely implementation and mitigate the risk faced by your business.