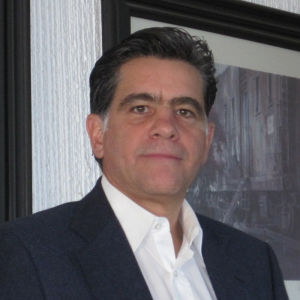 Mr. Alejandro de Avila leads our efforts in Latin America.  He brings more than 30 years of experience in sales, entrepreneurship, finance, and management consulting.
His entrepreneurial experience includes different projects like Linares (marketing and distribution), Baöl Organics (health care), KIA and Citroën (car master dealerships), gas stations, and Grupo Habitat and Stratto (real estate development).
Prior to his entrepreneurial experience, Mr. de Avila was a management consultant with McKinsey & Co., and was involved in high impact projects in electric power generation, highway and water system concessions, State development and financing, and organizational restructuring.  Prior to McKinsey, he was in sales for Wandel und Goltermann, Robert Bosch, and Studer-Revox.  He has held Electrical Engineering and Finance teaching positions at the Monterrey Institute of Technology, Universidad Iberoamericana, and other universities and institutions.
During his high school and university days he was a high performance athlete, and member of the National and Monterrey Tech judo teams.  Now he is a big devotee of tennis, both as a fan and as a player.
Mr. de Avila received an MBA from the University of Texas at Austin with concentration in finance and entrepreneurship, and a BS in Electrical Engineering from Monterrey Tech.